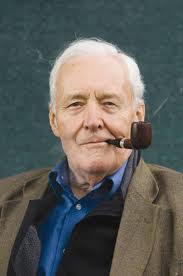 Another way would be to have a looser, wider Europe. I have an idea for a Commonwealth of Europe. I am introducing a bill on the subject. Europe would be rather like the British Common-wealth. We would work by consent with people. Or we could accept this ghastly proposal, which is clumsy, secretive, centralized, bureaucratic and divisive. That is how I regard the Treaty of Rome. I was born a European and I will die one. But I have never put my alliance behind the Treaty of Rome. I object to it. I hate being called an anti-European. How can one be anti-European when one is born in Europe? It is like saying that one is anti-British if one does not agree with the Chancellor of the Exchequer.
What a lot of nonsense it is. I ask myself why the House is ready to contemplate abandoning its duties, as I fear that it is. I was elected forty-one years ago this month. This Chamber has lost confidence in democracy. It believes that it must be governed by someone else. It is afraid to use the powers entrusted to it by its constituents.
It has traded power for status. One gets asked to go on the telly if one is a Member of Parliament. The Chamber does not want to use its power. It has accepted the role of a spectator and joined what Bagehot called the dignified part of the constitution, leaving the Crown, under the control of the Prime Minister, to be the Executive part. If democracy is destroyed in Britain it will be not the communists, Trotskyists or subversives but this House which threw it away. The rights that are entrusted to us are not for us to give away.
Even if I agree with everything that is proposed, I cannot hand away powers lent to me for five years by the people of Chesterfield. I just could not do it. It would be theft of public rights. Therefore, there is only one answer. If people are determined to submit themselves to Jacques Delors, Madame Papandreou and the Council of Ministers, we must tell the people what is planned. If people vote for that, they will all have capitulated. Julius Caesar said, 'We are just merging our sovereignty.' So did William the Conqueror.
It is not possible to support the Government's motion. I have told the Chief Whip that I cannot support the Labour motion. I invite the House to vote against the Government's motion and not to support a motion which purports to take us faster into a Community which cannot reflect the aspirations of those who put us here. That is not a nationalist argument nor is it about sovereignty. It is a democratic argument and it should be decisive in a democratic Chamber.