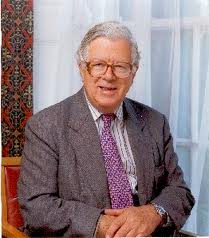 As long ago as 1962 it was Lord Stockton, formerly Harold Macmillan, who first put the central point clearly. He argued that we had to place and keep ourselves within the Community. He saw it as essential then as it is today not to cut ourselves off from the realities of power, not to retreat into a ghetto of sentimentality about our past and so diminish our control over our own destiny in the future. The pity is that the Macmillan view had not been perceived more clearly a decade before in the fifties. It would have spared so many of the struggles of the past twenty years had we been in the Community from the outset, had we been ready, in the much too simple phrase, to surrender some sovereignty at a much earlier stage. Had we been in from the start we should have had more not less influence over the Europe in which we live today.
We should never forget the lesson of that isolation, of being on the outside looking in, for the conduct of today's affairs. We have done best when we have seen the Community not as a static entity to be resisted and contained, but as an active process which we can shape often decisively provided we allow ourselves to be fully engaged in it with confidence and enthusiasm and in good faith. We must at all costs avoid presenting ourselves yet again with an over-simplified choice, a false antithesis, a bogus dilemma, between one alternative starkly labelled 'cooperation between independent sovereign states' and a second equally crudely labelled alternative 'a centralized federal super-state' as if there were no middle way in between
We commit a serious error if we think always in terms of surrendering sovereignty and seek to stand pat for all time on a given deal by proclaiming, as the prime minister did two weeks ago, that we have surrendered enough. The European enterprise is not and should not be seen like that, as some kind of zero sum gain. Sir Winston Churchill put it much more positively forty years ago when he said: 'Is it not possible and not less agreeable to regard this sacrifice or merger of national sovereignty as the gradual assumption by all the nations concerned of that larger sovereignty which can alone protect their diverse and distinctive customs and characteristics and their national traditions?' I find Winston Churchill's perception a good deal more convincing and encouraging for the interests of our nation than the nightmare image sometimes conjured up by the prime minister who sometimes seems to look out on a Continent that is positively teeming with ill-intentioned people scheming, in her words, to extinguish democracy, to dissolve our national identity, to lead us through the back door into a federal Europe.