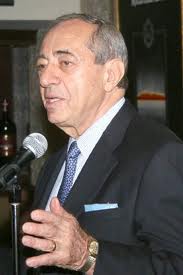 They would cut this nation in half, into those temporarily better off and those worse off than before, and call it recovery. We should not be embarrassed or dismayed if the process of unifying is difficult, even at times wrenching. Unlike any other party, we embrace men and women of every colour, every creed, every orientation, every economic class. In our family are gathered everyone from the abject poor of Essex County in New York, to the enlightened affluent of the gold coasts of both ends of our nation. And in between is the heart of our constituency, the middle class . . . The people not rich enough to be worry free but not poor enough to be on welfare. Those who work for a living because they have to.
White collar and blue collar. Young professionals, men and women in small business desperate for the capital and contracts they need to prove their worth. We speak for the minorities who have not yet entered the main-stream. For ethnics who want to add their culture to the mosaic that is America. For women indignant that we refuse to etch into our governmental commandments the simple rule 'Thou shalt not sin against equality,' a commandment so obvious it can be spelled in three letters . . . ERA! For young people demanding an education and a future. For senior citizens terrorized by the idea that their only security . . . their social security … is being threatened. For millions of reasoning people fighting to preserve environment from greed and stupidity and fighting to preserve our very existence from a macho intransigence that refuses to make intelligent attempts to discuss the possibility of nuclear holocaust with our enemy.
Refusing because they believe we can pile missiles so high that they will pierce the clouds and the sight of them will frighten our enemies into submission … That struggle to live with dignity is the real story of the shining city. It's a story I didn't read in a book, or learn in a classroom.
I saw it, and lived it, like many of you. I watched a small man with thick calluses on both hands work fifteen and sixteen hours a day, I saw him once literally bleed from the bottoms of his feet, a man who came here uneducated, alone unable to speak the language, who taught me all I needed to know about faith and hard work by the simple eloquence of his example.