فایل صوتی ندارد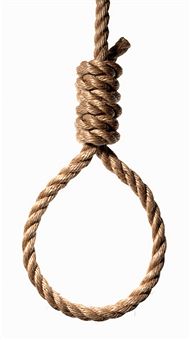 In some countries, there has been much debate surrounding the issue of capital punishment. "Capital punishment" is another term for the death penalty-the idea that some crimes should be punished with death for the criminal who commits them.Capital punishment has existed at some time within virtually all countries. In English-speaking countries, the use of capital punishment is much more limited nowadays than it was in the past.
For example, in 18th century England, there were over 200 "capital crimes," including petty theft and forgery! Few criminals were actually put to death for these minor offences, but the laws were changed so that only very serious crimes, such as murder or treason, would be punished by death.
During the 19th and 20th centuries, many people began to believe that capital punishment was always wrong. They argued that the death penalty was a cruel form of punishment, and that no state had the right to take the life of an individual. Many countries began to abolish the death penalty, and today most countries no longer use capital punishment.
Several countries, such as China and Saudi Arabia, continue to use capital punishment.
Among English-speaking countries, the United States is the most prominent example of a country that still has the death penalty. However, some of the states within the USA have eliminated capital punishment.
There has been much debate within the United States (and other countries) about capital punishment.
Some people are in favor of the death penalty, for several reasons. Some argue that a person who commits an evil crime such as murder deserves capital punishment. Others argue that the death penalty may deter criminals from committing crimes. Others argue that capital punishment is the only way to be certain that a criminal will not commit crimes again.
Many other people are against the death penalty, for several reasons. Some argue that it is simply cruel and immoral to kill another person, even as punishment for committing terrible crimes. They argue that the death penalty does not really deter crime, and that the death penalty is usually applied to people who are poor or who belong to minority groups. They also point out that innocent people are sometimes mistakenly convicted and executed, and that the death penalty does not allow those mistakes to be corrected.
The issue of the death penalty will probably continue to attract debate for many years to come. But it seems that capital punishment is gradually being eliminated throughout the world.